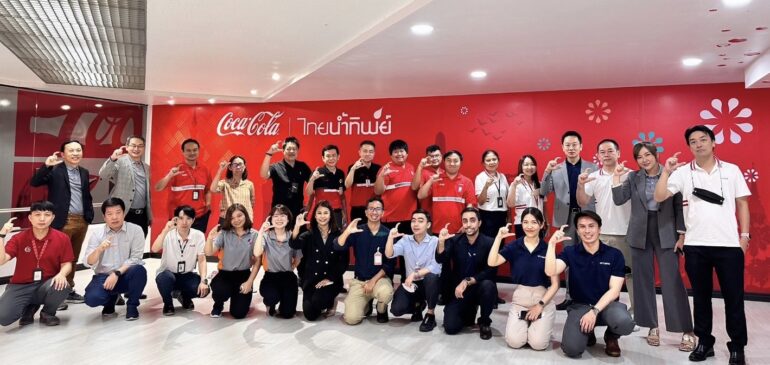 12
/ 07
Netizen and NDBS leveraging the Smart Maintenance system to enhance production department. The first phase of this implementation has taken place at ThaiNamthip Factory in Pathum Thani.
On Tuesday, July 7th, 2566, Netizen collaborated with NTT Data Business Solution (NDBS) to kick off the Bumrung Project, aimed at improving the Maintenance system using the Factorium CMMS Application for ThaiNamthip Co., Ltd. This project aims to enhance the efficiency of the Maintenance system and internal system connectivity within the organization.
In this instance, Netizen has established a project to integrate and elevate work processes using new-age technology and innovation in collaboration with NDBS. Through the integration of the Factorium CMMS Application system, which has been developed to manage maintenance tasks, it can handle various aspects such as repair notifications, planning, spare parts requisition, quality checks, and real-time job status tracking. This will contribute to faster, more accurate, and more efficient machinery maintenance, as well as provide the maintenance team with more time to attend to other tasks.
The objective of this project extends beyond just "equipment maintenance." We also consider the aspect of " – ' ."
Our primary goal is to increase efficiency in the maintenance team's work and prevent production losses. In this project, we have integrated the Factorium CMMS Application with the SAP Module Plant Maintenance system. This integration allows for real-time data connectivity, reducing human errors associated with paper-based work processes.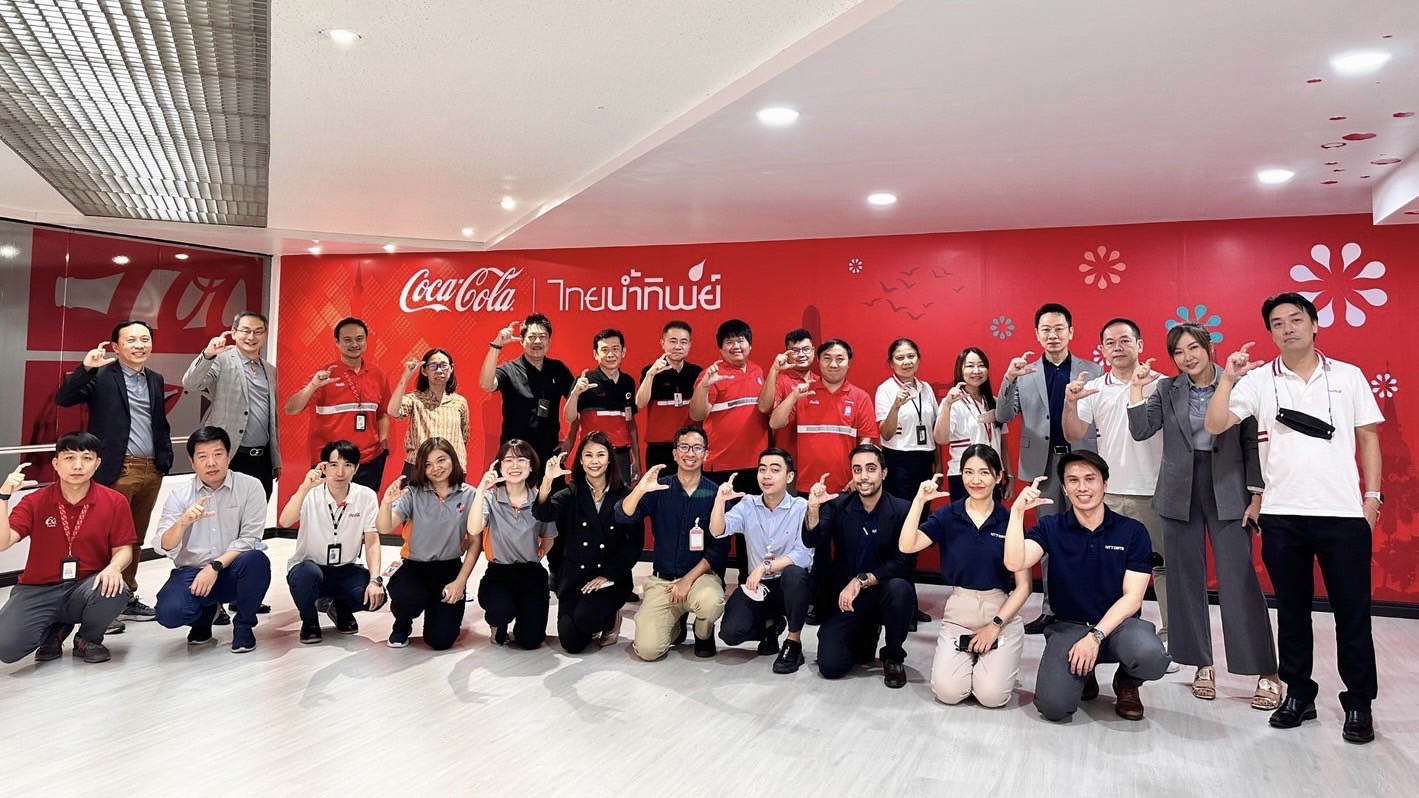 For the Kick Off of the Bumrung Project, we initiated the system at "ThaiNamthip Factory, Pathum Thani Province" as the first phase. We also have a rollout plan to implement the system in four additional ThaiNamthip factories in the next phase. This continuous implementation is aimed at enhancing the efficiency of the company's operations and business activities.
It is crucial for Netizen to express our heartfelt gratitude to all team members involved in this project. In particular, we would like to extend our thanks to Mr. Nicholus Michael Nixon – Assistant Vice President, Manufacturing of ThaiNamthip, and Mr. Kasem Uthikamporn – Maintenance Strategy & Parts Logistic Manager. They initiated the project and played an integral role in providing guidance and recommendations for its success.
Furthermore, we would also like to acknowledge Mr. Anote Sangkunakupt – Assistant Vice President, Digital & Innovation, who formed the team and united us all as One Team in One, aiming to create the "Best of Breed" by seamlessly integrating solutions from Netizen, NDBS, and Factorium. This collaborative effort ensured a successful kick-off for the Bumrung Project, and we aspire that the future Go-Live of the Bumrung Project will continue to progress in a positive direction.
Lastly, with Netizen's expertise in technology spanning over 20 years, we continuously strive to develop solutions that go beyond the usage of SAP ERP systems to meet the evolving needs of businesses. Additionally, we have plans to drive our business forward with the principles of BTX (Business Technology Transformation), which combines business and technology to propel the advancement of technology and enhance the business capabilities of our customer base. Our aim is to transform these organizations into modern enterprises that can operate efficiently and sustainably.
For more information, please contact
TEL: 098-287-8668 (Sales Department)
EMAIL: sales@netizen.co.th
LINE: @netizen
WEBSITE: www.netizen.co.th