United VARs – Stronger than One
Netizen Co., Ltd spending several years as a partner of SAP, one of the world's leading ERP Software & IT solutions companies and our consultants have comprehensive experience in various industries and technologies as well as professional careers with global advisory firms.
We provide services focused on SAP-related services including SAP implementation for SAP S/4HANA and SAP Business ByDesign, SAP system integration, NetWeaver, SAP technical services, IT infrastructure management, and IT Roadmap. Our strength focuses on the understanding of industry processes and we aim to deliver best practices that align with your various local business requirements.
Our team is comprised of professionals that are not only knowledgeable on operational levels, but also have profound expertise and proven track records in consultancy services.
Our missions are:
To assist our customers in coping with their business challenges

To meet with business requirements

To bridge the gap between their current capabilities and the new technologies 

business units demand. This helps a customer to adapt to new business solution environments.
We also guide and participate in our clients' implementations in order to ensure that a sustainable operations infrastructure is built.
Netizen achieves these goals through:
Process-implementation approach

Technical/Functional project management

Thorough preparation and understanding of customer needs

Application of proven solutions

Personal attention to detail and follow-up

Appropriate technology for customer
As well as, from our executive perspective, cloud technology becomes a foundation of technology to build companies to grow fast with new innovations. Therefore, Netizen is the first company to bring SAP Business ByDesign into Thailand 4 years ago. We have experiences with SAP Business ByDesign Implementation with several kinds of businesses, that brought Netizen to get awards from SAP for SAP Business ByDesign Partner of the Year 2017-2018 Southeast Asia.
Moreover:
We are the only one in Thailand to do the package named as follows
Netizen Arabica, which enhances SAP Business ByDesign solutions and Thai localization for more effectively for Thailand business processes.
Netizen Peony, which enhances SAP S/4HANA solutions and Thai localization for more efficiency and leads Thailand business to be an Intelligent Enterprise.
Netizen Robusta, Warehouse and Logistics Solution
Netizen Duriano, E-Tax Invoice and Payment Integration Solution
Origami, Collaboration Management Platform on Cloud
Netizen.Cloud, Infrastructure as a service
International SAP roll-outs, optimization projects, and cooperation in over 90 countries
Is your company small or medium-sized but looking to become an international player?
Are you planning to expand your international business, or do you need to perform an ERP implementation abroad?
If you have already set up some international subsidiaries, you may need access to their data. To do so, you will need transparency regarding liquidity and reporting as well as harmonized and integrated business processes. For smooth SAP implementations abroad, you should choose to work with local mid-market experts and trusted advisors.
NETIZEN is a member of United VARs, the leading alliance of SAP solution providers for the mid-market. As a Platinum Partner, United VARs is certified with the highest SAP status. This means United VARs is among the leading solution providers in the world with over 10 years of experience, guaranteeing the best service and support for your international roll-out projects, ERP optimization projects, and cross-border nearshoring.
At a Glance
• 50 market-leading SAP solution providers
• Operating in over 100 countries
• Over 10,000 SAP midmarket consultants
• Serving 8,000 customers worldwide
• 1 of only ten global SAP Platinum Partners worldwide
International Collaboration
United VARs members have implemented over 300 international SAP implementation projects — and more than 8,000 joint projects.
Read more about United VARs Success Stories >> http://www.united-vars.com/en/success-stories
A This is why you should choose NETIZEN and United VARs for your global SAP implementations
• GLOBAL REACH: Network in over 90 countries covering the most relevant markets with one central project lead for your global SAP implementation project.
• LOCAL FEEL:Tailored on-site service & support thanks to knowledge about language, culture and local & legal requirements and changes. Country-specific add-ons.
• MARKET LEADERS: United VARs members are hand-selected technology leaders. Only the best local SAP partners can become members of United VARs, regarding their years of experience, SAP status, and industry-specific SAP knowledge.
• INTEGRATION EXPERTS: Integration and optimization of your global systems creates unified processes, transparency, and uniform reporting.
• SHARED PORTFOLIO: Customers benefit from shared experiences, solutions and resources in a global environment.
Are you looking for the best partner for your international project? Choose NETIZEN and United VARs:
1. We are multicultural: Your project is a home game for our consultants. With on-site solution providers, we deliver the best local expertise from within each country. We know the respective language and culture, and we are always up-to-date about local & legal requirements and changes. Tailored to your needs, we offer both global and local service and support in the needed time zone and languages, from planning to implementation and after going live.
2. We are mid-size market leaders: Only hand-selected SAP solution providers are admitted to our alliance. Every United VARs member has many years of experience with SAP projects in the mid-sized industry and in dealing with SAP industry templates. That is why we can provide you with best practices in business processes and transform technology into new business models with more business benefits for you.
3. We are SAP experts: We have multi-industry expertise in over 100 SAP industry solutions and 250 add-ons and have global access to the full SAP portfolio. We are experts in topics such as SAP S/4HANA; SAP HANA; SAP Business ByDesign; Leonardo; Platforms; SAP Customer Engagement and Commerce; and more.
4. We are integration experts: We help you to make your subsidiaries more transparent by integrating business processes, connecting your international customers, and creating consistent reporting procedures. Your headquarters will stay up-to-date with the latest from your subsidiaries. Leveraging a variety of solutions, such as S/4HANA or ByD, could enhance transparency.
5. United VARs is efficient and agile: Our established international project standards and well-proven procedures help to deliver consistent quality and performance across national boundaries. As every United VARs project is a C-level concern, you can count on fast decision-making processes. Thanks to our decentralized structure, the success of our members' businesses does not depend on the success or failure of another one. Our standards, structure, and procedures make us stronger on the whole.
United VARs – Stronger than One
United VARs members are independent entities. Each has its own market strategy and solution portfolio, but all work together towards the common goal of making your international projects successful.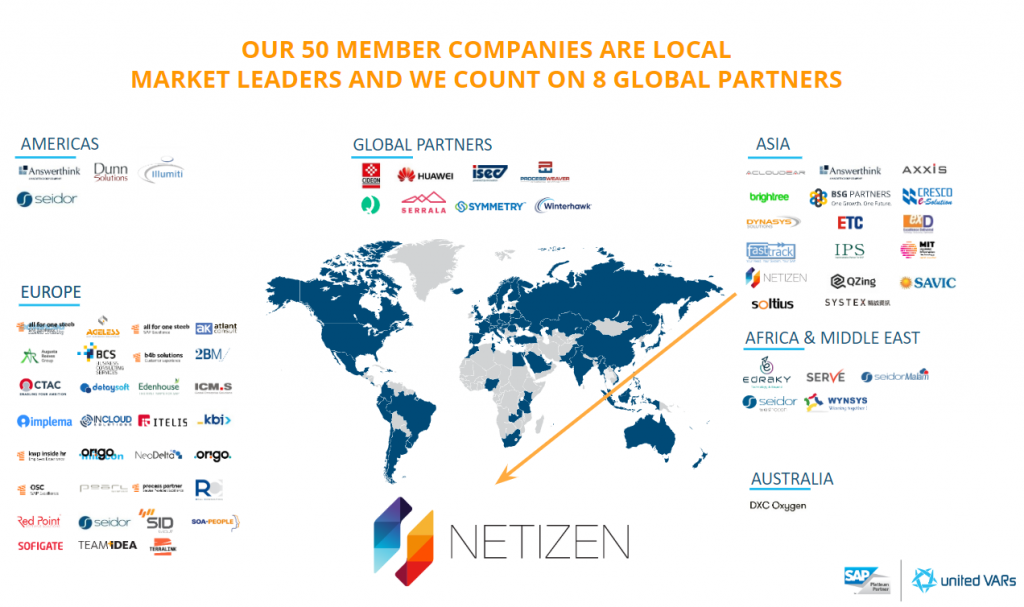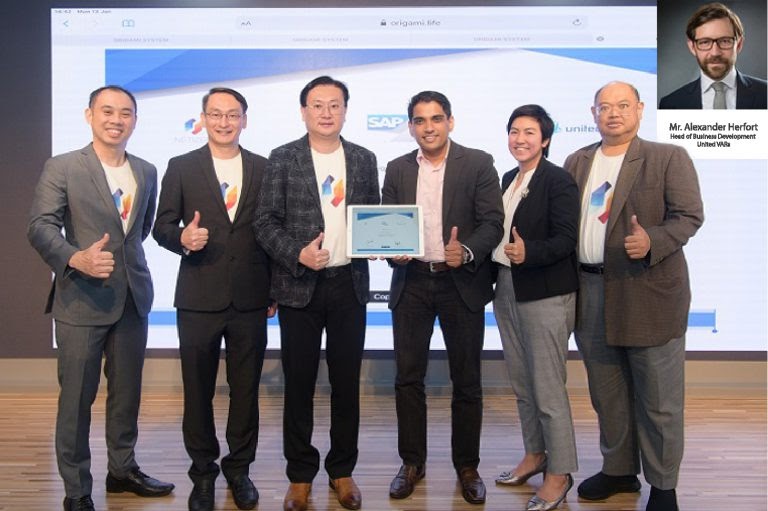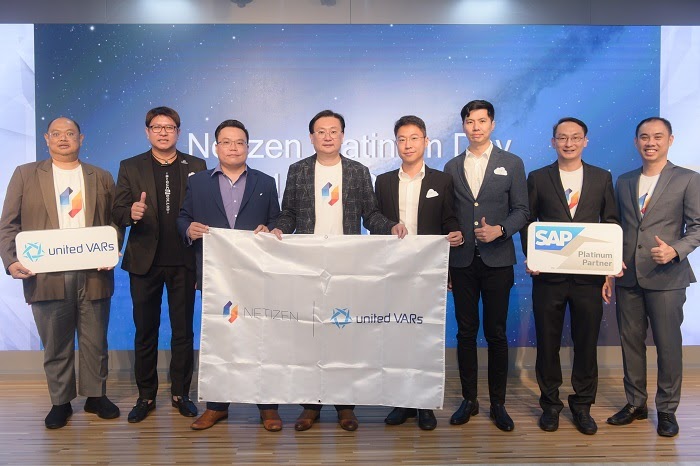 United VARs: https://www.united-vars.com/en/partners
Netizen: https://www.netizen.co.th/netizen-platinum-partner-unitedvars/