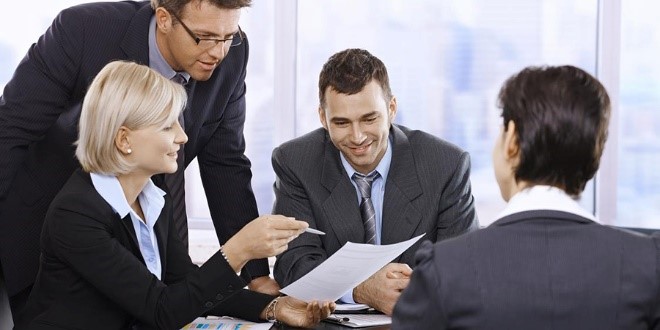 QUNIE & NETIZEN
Business Consulting Unit in Bangkok
1. Solution Overview
1.1. Overview of QUNIE
QUNIE Corporation is a business consulting firm affiliated with the NTT Data Group (one of the world?s leading telecommunications company).Your Innovation Partner ? that is what QUNIE aspires to be. We strive for versatility and the best possible solution for delivering the highest quality of consultancy work.
1.1.1. Corporate Background
A consulting firm with NTT spirits: One of QUNIE?s corporate origins is the NTT Group. As one of the world?s leading Telecommunications Company, NTT is committed to contributing to the well-being of people?s lives and communities. This spirit of serving and commitment to the society is also deeply embedded in QUNIE?s philosophy.
The global audit & advisory firm background: QUNIE?s corporate origin is also rooted in Ernst & Young, one of the Big Four accounting firms. Our background experience and knowledge are one of our strong pillars in providing our clients the best solution possible that aligns with their increasingly complex business challenges.
1.1.2. Unique Consultancy Style
Our knowledge and expertise derived from our two blended corporate backgrounds, together with our commitment to deliver excellent services with small numbers of highly qualified and specialized consultants, make our consulting style unique. No matter how simple or small the engagement may be, we aim to foster a longstanding, trusted relationship to support our clients throughout all stages of corporate transformation and continuous growth.
1.1.3. Global and Specialty-driven Excellence
With our unique consultancy style and our globally recognized expertise especially related to SCM and PLM, we bring value-added solutions to our Japanese and international clients to support them in addressing their business challenges.
1.1.4. Professionalism
Most of QUNIE?s consultants have comprehensive experience in various industries and technologies as well as professional careers with global advisory firms. Our team is comprised of professionals that are not only knowledgeable on operational levels, but also have the profound expertise and proven track records in consultancy services. With our accumulated knowledge and experience, we deliver leading innovative solutions that meet our client?s business needs.
1.1.5. Extensive Global Network
The NTT Data Group is located in 35 countries and employs more than 26,000 employees globally. Our extensive worldwide network serves our clients? needs to strive for global excellence.
1.2. QUNIE Consulting Business Unit in Bangkok Partnership with ?Netizen Business?
Consulting Division
Netizen Business Consulting Division was established with the partnership of QUNIE Consulting Business Unit in Bangkok. We agreed on the partnership considering that business transformation requires business consulting also to execution which is the core of Netizen?s identifies.
Together, we aim to bring clients in Thailand total business solutions, from advisory through implementation, with accumulated knowledge, profound expertise, and know-how from Japan combine with a deep understanding of local business and market situation.
2. Business Challenge
Why the solution is needed?
Standardize and Improve Business Operations
As the business environment changes dynamically, companies are forced make continuous changes to adapt to the market. Each companies are challenged to make constant changes to improve their business operations to survive in this uncertain business market.
Business Transformation Execution
Many CEOs respond that the most challenging task for an organization is the execution of the business transformation. Especially in a large enterprise, roles and responsibilities, organizational structure, cultural behavior and existing practice cause the organization unable to make changes. The values we provide as a consulting firm is to fully support the business transformation from blueprint to execution and sustainability.
Companies in Thailand will make penetration to establish legal entities in APAC region considering the growth of domestic market and AEC.
The challenge for companies to expand their business operations is to consider, resources, regulations, policies, culture and partners that can support to build the end to end operations for a company.
3. Solutions
QUNIE Business Consulting Unit in Bangkok offers four main solutions as follows:
3.1. Logistics and Supply Chain Management Advisory
Logistics Business Process Re-engineering
Procurement / Sourcing Transformation
Supply Chain Strategy Planning, SCM Tool Selection, RFP Creation
Continuous Supply Chain Improvements
S&OP (Sales and Operation Planning)
Global SCM KPI Development
Logistics Diagnosis and Planning
Next Generation SCM Planning
Change-Responsive SCM Planning
SCM Planning to Optimize EMS and ODM Alignment
3.2. Financial and Accounting Advisory
Accounting Business Process Re-engineering
Group Management (Consolidated / Managerial Accounting) Transformation
Mission Management / Performance Evaluation System Transformation
Budgeting Transformation
Cost Accounting / Management Transformation
Capital Investment / Fixed assets Management Transformation
Accounting System Transformation / IFRS Implementation
Enhancing Internal Control / Risk Management
Transforming and Enhancing Finance Functions/ Operations
3.3. IT Advisory
IT Infrastructure
IT Strategy Planning
Establishing IT Governance
Planning and Implementing Initiatives to Enhance IT Resources? Skills and Competencies
Improving and Transforming IT Service Management (System Operation/Development)
PMO Support
Security Training
System Audits
3.4. Human Capital Management
Transforming HR Functions
HR Data Systemization Planning (Global Talent Database Planning)
HR System / SaaS Services Implementation (Talent Management Implementation)
HR Shared Services Center Planning
HR Function Outsourcing Support
4. Benefits
The consulting style that we value at QUNIE and NETIZEN is different from the conventional way of consulting. We believe in supporting our client companies by engaging professionals that is dedicated to working together to our clients throughout the entire process of corporate transformation.
This is to ensure that our client will achieve the true benefits from business transformation and global excellence. Also, considering our knowledge and experience working with Japanese clients, we focus on providing high quality and practical solutions to support our clients? business transformation.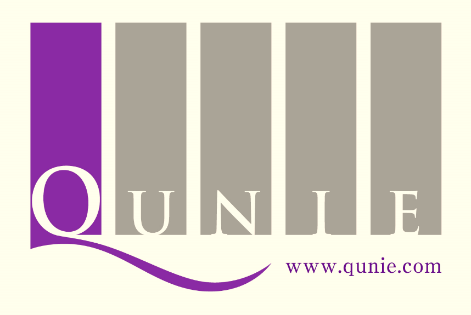 สนใจโซลูชัน Netizen Business Consulting ติดต่อ
Call: 02-090-6868
Email: sales@netizen.co.th
www.netizen.co.th